Webinar: Plastics Concerns and the Nonwovens Industry
Thursday, March 25, 2021
The European Union has launched the Single Use Plastics Directive, which is intended to address plastic items found on beaches in Europe. This effort has resulted in a definition of "plastic" that fits within the EU's REACH system for regulating chemicals. This definition will render viscose, a regenerated cellulose product and a key ingredient in many nonwoven products (especially wipes), as a "plastic". In turn, viscose could be subjected to new taxes, labeling requirements, and outright bans. This webinar will review the state of play in the EU and in North America, where legislative initiatives related to plastics have been introduced in California, Canada and the US Congress. Learn about the threats this could mean to the industry, and how INDA is engaged with other plastic industry associations to inform policy makers of the unintended consequences of material-specific versus performance-based approaches.
"All businesses involved in nonwovens should know of these impending impacts on nonwoven products and the unintended consequences to their business. Jessica Franken, INDA Director of Government Relations, will review the state of play and INDA's engagement with other plastic industry associations to address the challenges of the EU approach. Tom Carlyle of Lenzing will discuss the viscose/lyocell supply and interchangeability realities.  This webinar is a must-attend for every decision maker within the nonwoven sector," said Dave Rousse, President, INDA.
Subject Matter Experts: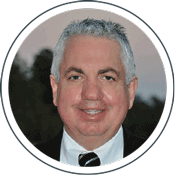 Tom Carlyle, Nonwovens Commercial Manager-Americas, Lenzing AG
Carlyle is a 25-year nonwovens veteran with 16 years in various R&D, product development, sales and business development roles before joining Lenzing. He joined Lenzing in 2010 and currently holds the responsibility of Global Project Manager within their Nonwoven Business Management team. In this role, he focuses on new technology development, working mainly as a bridge between their Innovation team and the market. Prior to Lenzing, Carlyle was with Continental/General Tire for eight years. He also serves on INDA's Technical Advisory Board, INDA's Plastics in the Environment Committee, and also on the board of the Center for Baby & Adult Hygiene Products. Carlyle holds a Bachelors and Masters in Chemistry from the University of North Carolina-Charlotte.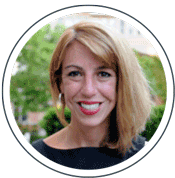 Jessica Franken, Director of Government Affairs, INDA
Franken has worked with the nonwovens industry for more than 20 years and is responsible for providing much needed expertise on legislative and regulatory policy affecting nonwovens as well as serving as one of the industry's leading liaisons with public officials.
Franken is responsible for authoring the INDA Washington Alert, a monthly newsletter focused on nonwovens policy developments that is a valued member resource. She has also authored scores of articles in trade magazines, prepared countless official submissions on behalf of the industry, testified in policy hearings, and delivered numerous conference presentations on critical topics of the day. She has also engaged with officials at all levels of government on behalf of the association.
Franken has 30 years of experience in the policy world, dating all the way back to, paid internships for a former Speaker of the House and U.S. Energy Secretary, and as paid staff on Capitol Hill. Now she runs her own government affairs consulting firm—The Franken Group—and has had multiple trade groups and industry clients throughout the years. Jessica is known for her professionalism, responsiveness and accessibility and for having a knack at making complicated policy topics relatively simple and therefore easy to understand.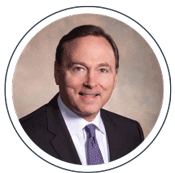 Dave Rousse, President, INDA
Rousse became INDA's President in late 2012 following over 15 years' experience in nonwoven producing companies and an entire career in engineered materials since graduating from Dartmouth and its associated Engineering and Business Schools. Rousse was President, Hygiene/Medical Americas at Fiberweb in Simpsonville, SC before being promoted in 2007 to President of all of Fiberweb Americas based in Nashville. Prior to Fiberweb, Rousse was a Vice President at Monadnock Paper Mills, a manufacturer of nonwovens and specialty papers. He was also a Vice President & General Manager at FiberMark Inc., another specialty paper/nonwovens producer. Prior to that he held a series of marketing/sales leadership positions at International Paper.